7 Self-Defense Tricks Everyone Should Know
As kids, we all dream of being kung fu masters at some point in our lives. As an adult, it's actually important that we take the first steps toward our childhood dream. No, you don't have to become a black belt (unless you really want to), but knowing some simple self-defense tricks could be the difference between life and death. Sure, you can buy a "how to" book of martial arts, but they usually have complicated instructions that you will probably forget during an actual attack. What you need are simple techniques that you can easily use during a fight.

To Survive, Accept the Fact That You May Die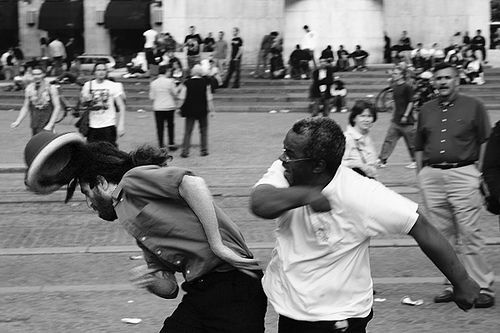 Here's a fact that is useful to remember when someone attacks you: you may get killed and panicking doesn't reduce your chances of getting killed. Accept this fact because it should help you concentrate despite the surge of fear. Many people fear for their lives too much in dangerous situations, that they ultimately fail to save their lives or the lives of those around. This is what separates a hero from a person who lives with regret. Rather than vehemently denying and fearing the fact that you could die, accept it. This is the only way to get it out of your mind and think of options before you – options that can save your life.