Top 10 Video Game Remakes Of All-Time
One thing that most fans of video games and movies will agree on is nothing is better than the original. In most cases, this theory has proved to be true. However, just because it's not as good as the original doesn't mean it's still not enjoyable. Many gamers have found themselves hooked on remakes of games they once loved. With original ideas for movies and games fading, and sequels and remakes becoming the norm, we "calculated" what the best video game remakes actually are. The following factors were used to determine the rankings:
Units Sold
% of Console/System Owners Who Own Game
Critic Ratings & Reviews
User Ratings & Reviews
If you disagree with the list, turn your pointless rants toward the public and numbers. Trust me, we didn't buy 200,000 copies of a game to sway the outcome of the list. Let's start with #10.
10. Pokémon HeartGold and Pokémon SoulSilver
Nintendo DS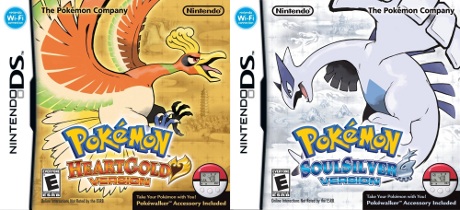 Gold and Silver are usually regarded as two of the best Pokémon games ever made and a lot of effort was put in the remade versions of those titles. Better visuals, 493 critters to capture, improved music, new areas to explore, online features and the same true and tested gameplay. What made the original Gold & Silver so special was the extra effort put in my the design team, as they were originally going to be the Pokemon games ever made. Can you imagine only two generations of Pokemon?