20 Best Health Hacks According To Doctors
Sleep With Proper Posture
Basic Health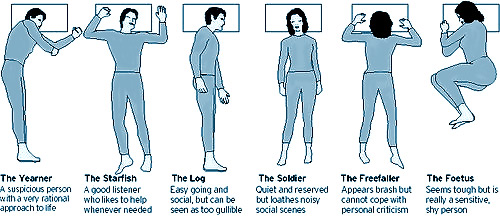 Sometimes, a good night's sleep can leading to a painful awakening. Those muscle and back pains you get early in the morning are probably due to your posture as you sleep. Sleeping in the proper position ensures that all your muscles and joints are in good positions, allowing you to wake up to a good, and painless, morning.
If you pile the pillows when sleeping,  this may lead to excess stretching of the extensors in the neck, possibly contributing to a forward head posture. Sleeping like this will cause you to wake up with a neck ache or headache. If you like to sleep with the bed sheets tight over your feet with your toes tucked into a pointed position, we've got bad news again. This can lead to limited ankle mobility, which then extends to your entire body mechanics, from walking to sitting. And if you sleep on your side with one leg bent and across your body, you may be contributing to—or causing— your back pain.
So what is the best position to sleep in? According to the post, it's "on your side, knees bent, pillow between the knees, and your head resting on a single pillow." Alternatively, you can try resting on your back with a pillow under your knees, with loose sheets and a single pillow.