17 Life Cheats You Need For The Post-Apocalypse
Keep water off of your shoes.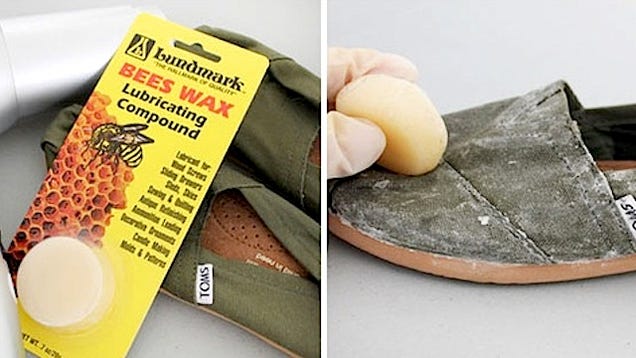 There may come a time during the end of the world when you're forced to walk in the rain. Shoes are precious commodity, so you don't want to get them wet. The good news is you don't have to. All you need is beeswax and a blow dryer. You can leave them in the sun for a while if you don't access to a blow dryer. Rub the beeswax over the entirety of the shoe. If you have dishwashing gloves or rubber gloves, throw those on to keep your hands clean. The beeswax washes off pretty easily though so this isn't crucial. Next, use a blow dryer to seal the deal. Melt the wax all over the shoe then let set for about 5 minutes before wearing! Splash a little water to test out your new waterproof shoes.